Barcelona travel guide
Monuments and culture - tips for the most visited famous buildings created by the architect Gaudi (Sagrada Familia, Park Guell, Casa Batlo) and more.
Accommodation - tips for accommodation in the center, directly on La Rambla or by the beach...
Food and drink - what you should try when visiting Barcelona - paella, tapas, crema catalana...
Practical advice - how to travel around Barcelona, where to enjoy the nightlife, which beach to visit.
Famous people - famous personalities associated with Barcelona - Pablo PIcasso, Antoni Gaudí,...
Weather - when to visit Barcelona, temperatures, rainfall,...
AI poem - what's nice about Barcelona was invented by artificial intelligence.
Barcelona, the second largest city in Spain and the capital of Catalonia, is located on the eastern coast of the Iberian Peninsula by the Mediterranean Sea. The city is known for its rich history, architecture and important monuments.
Barcelona has a population of about 1.6 million, making it the 2nd most populous city in Spain after Madrid. If we include the adjacent metropolitan area, the population increases by approximately 4.8 million.
The city is famous for its iconic architectural features designed by Antonio Gaudí, one of the most important architects of modern times. Among his most famous buildings, we can name the unfinished Sagrada Família (in UNESCO), Park Güell or Casa Batlló.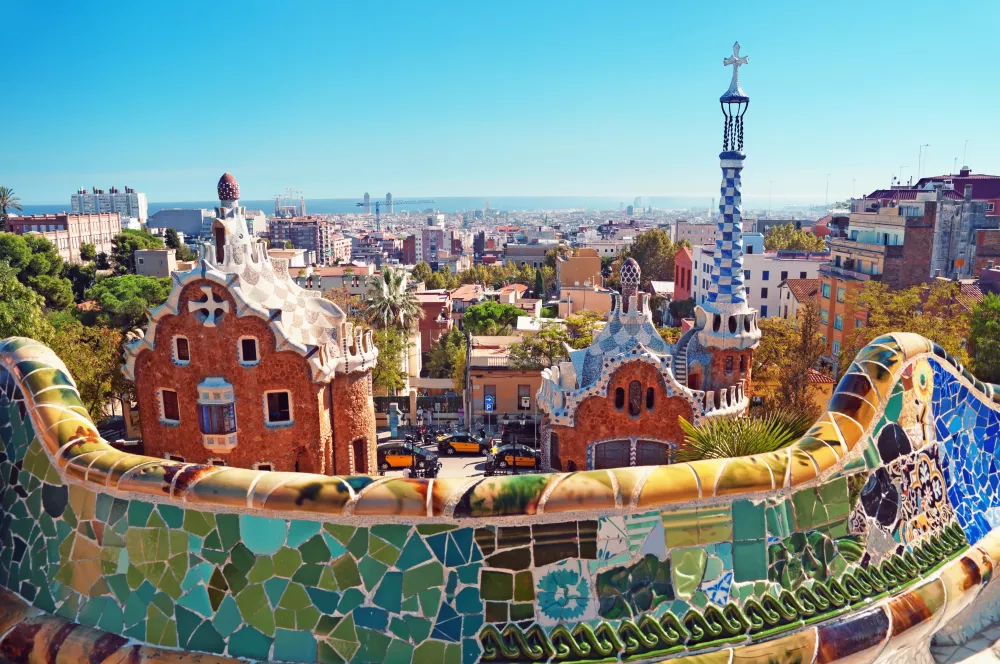 Right in Barcelona, you can swim on a city beach, for example in the Barceloneta district. The city offers a rich cultural life, including important museums such as the Picasso Museum and the Joan Miró Foundation.
Barcelona is home to one of the most prestigious football clubs in the world, FC Barcelona. Their Camp Nou stadium is a popular destination for football fans.
In addition, Barcelona has an excellent gastronomic scene with many restaurants where you can taste traditional Catalan dishes and specialties. The city is also known for its nightlife, with plenty of bars, clubs and discotheques that attract entertainment lovers.
Public transport works well in Barcelona - you can use the metro, buses and trains here. You can also get from the airport to the center by train or bus.
In 1992, the city hosted the Summer Olympic Games and has since become a popular destination for tourists from all over the world. You can see the Olympic Stadium on Montjuic hill.
Sagrada Família - Neo-Catholic basilica, designed by Antoni Gaudí, an iconic landmark of Barcelona. They started construction in 182. The temple is still not finished, but it was already consecrated by Pope Benedict XVI in 2010. There are long queues to get in, so you better book your tickets online in advance.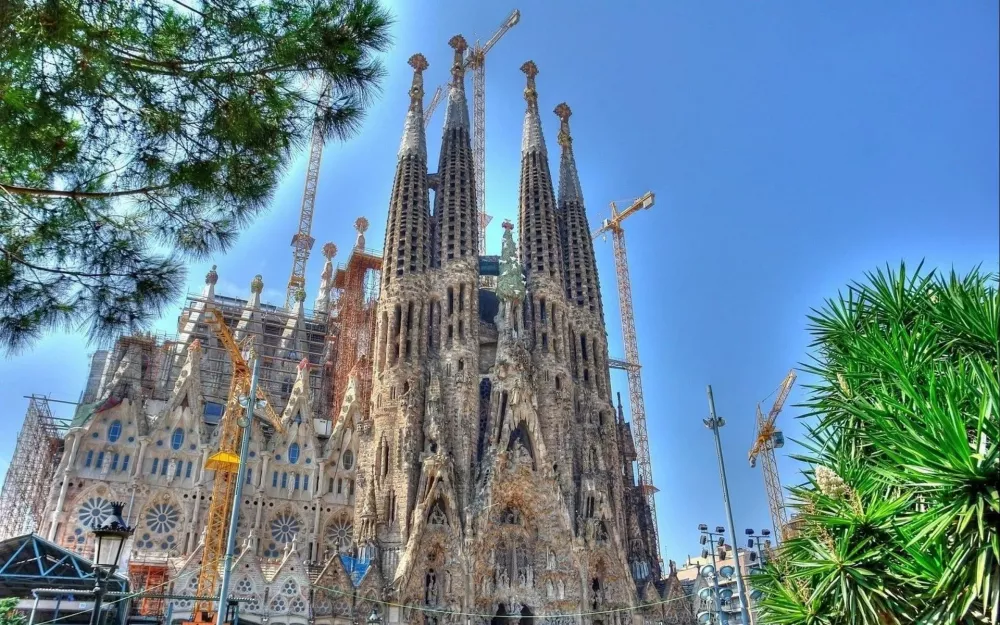 Park Güell - another Gaudi masterpiece is located on top of a hill overlooking the city. This amazing park combines architecture, gardens, terraces and ceramic elements. You will also find it on the UNESCO World Heritage List. It was originally supposed to be a residential area, but due to low interest, only 2 houses were built here. You can often hear a guitar concert in the artificial cave. They charged a fee for part of the park.
Casa Batlló - an example of Gaudí's organic architecture. He decorated the facade of this building with glittering ceramic tiles and curvilinear shapes – the windows seem to come out of the wall, the balconies resemble dragon's teeth. Admission to Casa Batlló is expensive, but worth it.
La Pedrera (Casa Milà) – Gaudí's last secular building. It is known for its undulating facades and original balconies. You can find it on Passeig de Gràcia,
The Gothic quarter - the historic part of the city, full of medieval streets, churches and squares. Major attractions include the Gothic cathedral of La Seu, the Columbus Monument and Plaça Reial, a square full of restaurants and bars. It is separated from the El Raval district by Barcelona's most famous street, La Rambla.
La Rambla – the most famous avenue in Barcelona. A street known for its street art - live sculptures and other street artists perform here. You can have tapas in one of the many restaurants, buy souvenirs in the local shops or just walk around and soak up the atmosphere.
Passeig de Gràcia – free continuation of La Rambla. Filled with luxury shops and magnificent modernist buildings such as Casa Batlló and Casa Milà, this elegant avenue is a popular area for strolling and shopping.
Palau de la Música Catalana - a modernist concert hall from the beginning of the 20th century. rather, he considers it one of the most beautiful musical devices in the world. Its interior is decorated with glass, mosaics and sculptures.
Montjuïc - Montjuïc hill offers a wonderful view of the city. You can also visit the Montjuïc Castle, the Olympic Stadium, the Botanical Garden or the Museum of Folk Architecture. You can get here by cable car, subway or even on foot.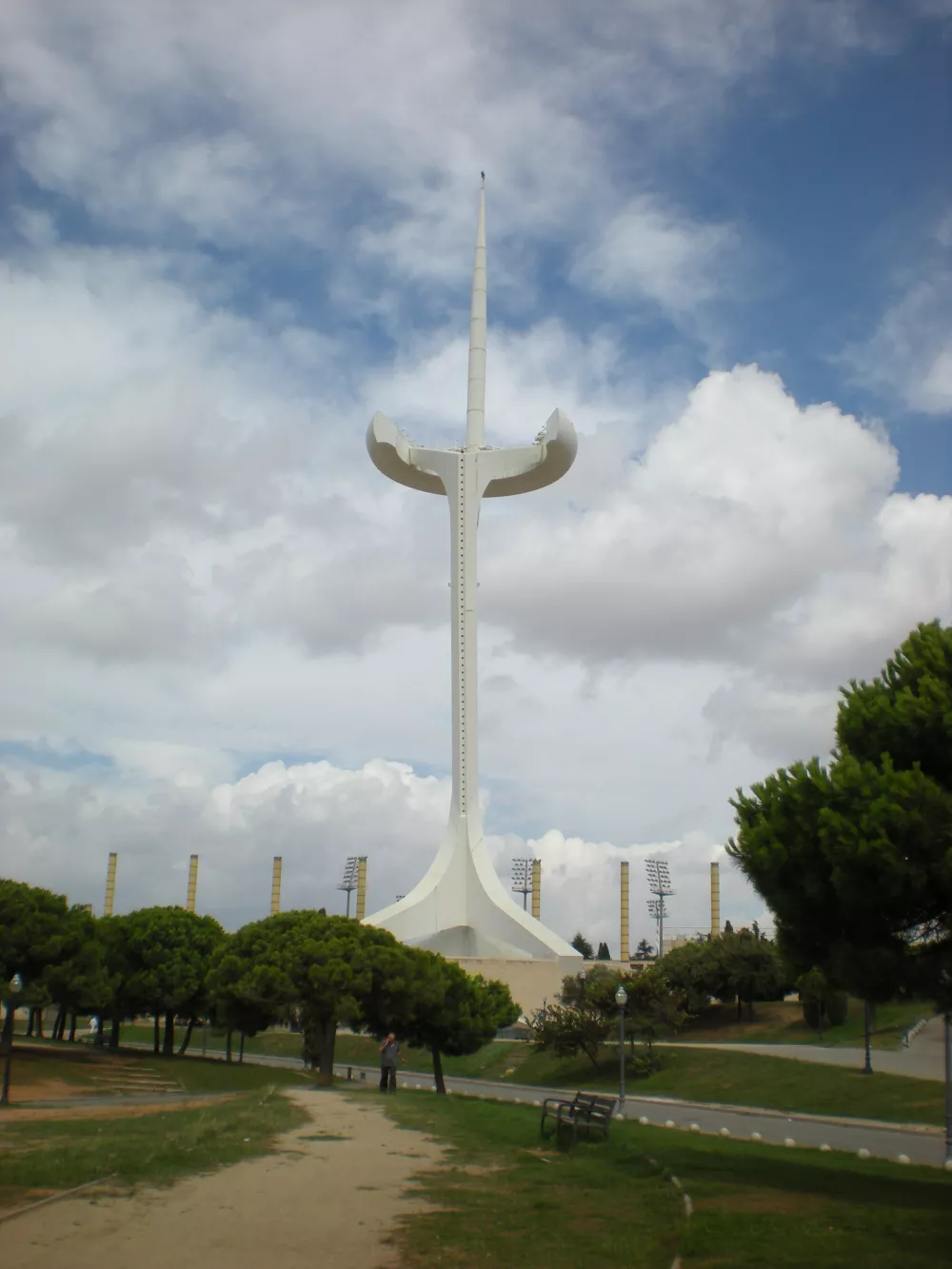 Camp Nou - football stadium of FC Barcelona. Almost 100,000 visitors will come to Europe's largest football stadium. Since it was already built in 1957, it is undergoing a total reconstruction and modernization from May 2023. The planned reopening is at the end of 2024.
Finding suitable accommodation in Barcelona should certainly not be a problem for anyone. There are more then 3,000 different options in the city, including the lower price category (hostels, apartments, boarding houses) up to reasonably priced three-star boarding houses and hotels. Lovers of luxury can also find suitable accommodation here - in 4* and 5* hotels, often equipped with rooftop swimming pools offering a breathtaking view.
If you are looking for cheap accommodation, during the summer you can book one of the student dormitories, for example the Residencia Universitaria Barcelona Diagonal, which is located near the Camp Nou football stadium and offers its guests an outdoor pool and a fitness center.
Affordable accommodation in the city center, right next to the famous Passeig de Grácia boulevard, is offered, for example, by the Circa 1905 hotel. The rooms have a balcony or terrace and are also suitable for accommodation with small children.
An amazing 4* hotel with a rooftop pool and views of the Sagrada Familia cathedral is located right on the famous La Rambla. It's called Hotel 1898 and they prepare an expensive but delicious breakfast there.
One of the most luxurious hotels in Barcelona can be found right by the sea, a short distance from the port. At Eurostars Grand Marina, you can enjoy views of both the sea and the city, for example from the summer terrace. Directly in front of the hotel stands the middle tower of the Montjuic cable car, Torre Jaume I.
Since Barcelona is located by the sea, you can also stay here on a boat. For example, in the Magnificent Luxury Yacht in Barcelona center, in addition to a luxurious room (the yacht has 4 bedrooms) and whirpool, you can also enjoy amazing views.
For a complete offer of accommodation in Barcelona, we recommend using A-HOTEL.com.
You can also use Booking.com offer for Barcelona.
In Barcelona, you can find Catalan, Spanish and international cuisine. Barcelona doesn't really have its own food, but you can most often enjoy typical local dishes here, for example:
Paella - one of the most famous Spanish dishes originating from neighboring Valencia. Paella is cooked with rice, seafood, meat (usually chicken or rabbit), vegetables and aromatic spices. You can choose from different types depending on the type of meat that the paella contains.
Tapas - small portions of dishes that are often served as an appetizer or evening snack. In Barcelona, you can enjoy different types of tapas, such as patatas bravas (baked potatoes with a spicy sauce), tortilla española (potato omelette with onions) or jamón ibérico (Iberian ham).
Pan con tomate - a simple but tasty dish. It is often served as an appetizer. It is fresh bread brushed with olive oil and grilled, then salted and sprinkled with grated tomatoes.
Fideuà – a local dish similar to paella. But instead of rice, they use noodles in it. Fideuà contains seafood, fish, vegetables and aromatic spices. It is a favorite dish of Catalan cuisine.
Calcots - traditional spring onion sprouts roasted over an open fire. They are served with a spicy sauce called romesco. Calcots are typical of the region of Catalonia and are part of traditional celebrations called "Calçotades". Calcots can be eaten as a side dish to grilled meat or on their own.
Crema Catalana - Catalan version of the classic French crème brûlée. This dessert consists of a vanilla pudding cream that is sprinkled with a layer of caramelized sugar.
Sangria - a popular mixed drink, made from red wine, fresh fruit (mostly oranges and apples). It is often flavored with brandy or other alcohol. Sangria is a popular drink throughout Spain, including Barcelona.
Planning and booking - Barcelona is a popular destination for tourists, so plan ahead and book some activities such as museum tickets, tours or restaurants. This will help you avoid the queues and secure your seat. For example, you cannot get into the Sagrada Família without a reservation.
Public transport - comfortable, fast and affordable. Barcelona has a well-developed public transport network that includes the metro, buses and trams. You can buy single tickets or Barcelona Cards, which give you free access to public transport and discounts on some attractions.
Walks - You can really enjoy Barcelona, a city with beautiful architecture and atmosphere, by walking. Let yourself be carried away by the streets, discover hidden corners and don't forget to visit famous monuments such as the Sagrada Família, Park Güell, La Rambla or the Gothic Quarter.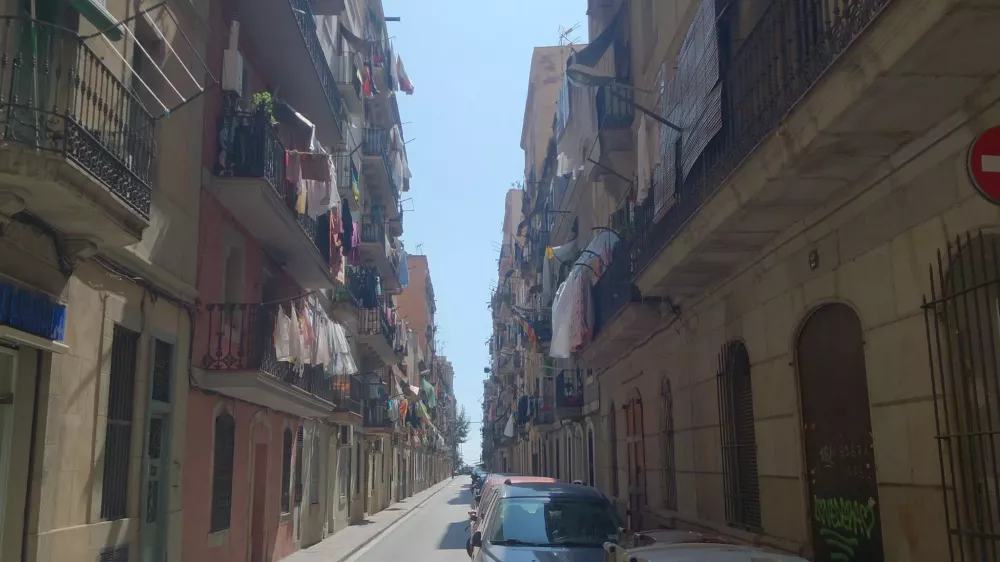 Beaches - Barcelona is also known for its beaches. If you want to freshen up, head to Barceloneta, Bogatell or Nova Icaria beach. Be careful with your valuables and follow the beach safety rules. Right on the beach, you can treat yourself to fruit or various drinks from passing sellers or perhaps an Asian massage.
Gastronomy - don't forget to taste the local Catalan cuisine and try typical dishes such as paella, tapas, fideuà or crema catalana. Also visit the local markets, such as the Mercat de Sant Josep de la Boqueria, where you can find fresh food and traditional specialties.
Nightlife – Barcelona is also alive at night. If you like evening entertainment, go to Placa Reial or to the sea in Puerto Olimpico, where you will find many bars, clubs and restaurants with different music styles.
Barcelona is located on the coast of the Mediterranean Sea, so you will enjoy a typical Mediterranean climate here. In the summer it is beautifully warm, it rarely rains and the temperatures hover around 30 °C. Even at higher temperatures, Barcelona is cooled by the sea breeze, which is why you will feel comfortable here.
In winter in Barcelona, it usually does not snow and the temperature does not drop below 10 °C. That is why tourists come here even in this period. Thanks to the lower temperatures, there aren't that many tourists here, and those who do go won't get bored and will enjoy the city more calmly than, for example, in the summer...
Antoni Gaudí (1852 - 1926) - Catalan architect, known for his neoclassical and modernist buildings. His most famous projects include the Sagrada Família, Park Güell and Casa Batlló.
Pablo Picasso (1881 - 1973) - world-famous Spanish painter and sculptor, one of the founders of cubism. He was born in Malaga but also spent some time in Barcelona. Barcelona played an important role in his early artistic development.
Joan Miró (1893 - 1983) - Catalan painter, sculptor and ceramist, known for his surrealist and abstract art. He was born in Barcelona and has been deeply connected to the city all his life. All his life he experimented with new art techniques.
Salvador Dalí (1904 – 1989) - Spanish surrealist painter and sculptor. He was born near Barcelona. He was one of the most important artists of the 20th century and collaborated with other famous artists such as Luis Buñuel.
Joan Miralles (1945) - architect, urban planner and designer from Barcelona, known for his innovative and ecological projects. He was the principal architect of the Olympic Park in Barcelona, which hosted the 1992 Summer Olympics.
Lionel Messi (1987) - Argentine soccer player. He spent most of his career in Barcelona. Messi is considered to be one of the best footballers of all time and won numerous titles during his time at Barcelona.
Josep Guardiola (1971) - former Spanish footballer and now a successful coach. As a player and coach, he achieved many successes with Barcelona, including winning the UEFA Champions League.
Montserrat Caballé (1933 - 2018) - famous Spanish opera singer. Born in Barcelona, she was one of the most important sopranos of the 20th century. She performed on the most prestigious opera stages around the world.
In Barcelona, where the sun glitters above the seashore,
Where the streets throb with life and victory with every breath,
There lies a charm that stirs the heart,
In this metropolis where dream and reality merge.
The Sagrada Família stands with proud elegance,
Gaudi's work that defies time with a beautiful resonance,
The stone forest winds in an endless embrace,
And the genius of the architect's creative tent is reflected in every detail.
Park Güell with colorful mosaics and cheerful arches,
Where nature and art weave in harmonious harmony,
Here in a corner of nature you can find peace and quiet,
And forget the worries, all the hardships and the temporary struggle.
Ramblas, the pulsating artery of the city,
With street performers, musicians and a lively atmosphere as if from a fairy tale,
Shopping, entertainment and snacks on every corner,
Barcelona welcomes you and wraps you in its loving robe.
On the beach of Barceloneta, where the waves crash on the shore of love,
The sight meets the horizon and the heart swells like a river of stripes,
The air is filled with laughter, joy and the sweet smell of the sea,
Here, the boundaries are blurred and you feel that you are part of something bigger and seething.
Barcelona, the city of dreams and passions,
Free spirit and colorful emotions,
Your charm is irresistible and shines like the sun,
You will remain in my heart, always as a memory of that unique dune.
So step by step I walk your streets
I'm carried away by your charm that draws me in
Barcelona you are beautiful like a dream come true
And you will stay in my heart forever, the heart always looks forward to meeting you again.
For a complete offer of accommodation in Barcelona, we recommend using A-HOTEL.com. You can also use Booking.com offer for Barcelona.